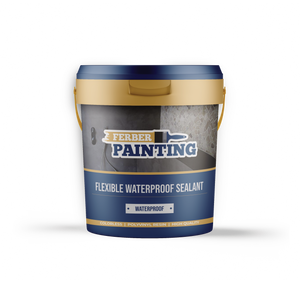 Our flexible waterproof sealant provides an elastic coating that protects even cracked structures. Watertight system before tiling for above-ground or in-ground swimming pools and cisterns, it is used by major French and international construction groups for sealing pools and reservoirs. Ready to use product and fast drying.


   Application temperature: between +5°C and 30°C.
   Yield: 3,5 to 4 kg/m² (2 coats).

   Suitable for all types of materials.

   Drying time: 6 hours between coats.

   Maximum qualities reached in 28 days.

   Resistance to instantaneous cracking (NF P 84-402) at +23° C.

    Pressure resistance: 4 bar.
PROPERTIES:
   Ready-to-use, quick-drying liquid mix.

   Suitable for all types of materials.

   Impermeability to water and resistance to all water treatments.

   High resistance to corrosion, abrasion and erosion.

   Excellent resistance to pressure and back pressure.

   Soft and flexible coating.
   Protection of even cracked structures.

   Coverable with tiling, plaster or paint.

   Ideal under-tile sealing system.
DESTINATION:
•   Can be used for swimming pools, basins, reservoirs, water towers, treatment plants, silos, tunnels, pits, galleries, collectors, etc.
•   Usable Materials: All types of materials. If the support is painted, remove the paint before application.

RECOMMENDATIONS:
•   First remove the laitances, dust and crumbly parts, oil stains and other dirt. Moisten the surface well the day before application. Do not moisten between coats.
•   Avoid application in the evening because of the return of stored heat, work on frozen substrates, application in full sun and in drying winds.
•   The use of a brush is recommended for the application of the coating, as it promotes the penetration of the product into the pores and the elimination of air bubbles. You can also use a trowel or trowel.
APPLICATION:
•   Coat the support with a first coat at a rate of 2,5 kg/m² and leave to stand for 6 hours. Apply a second coat of 1,5 to 2 kg/m². A third reinforcement coat of 1 kg/m² can be applied.
•   Bonding of tiles possible after 24 hours, prefer double bonding and the use of flexible tile adhesive and grout.
•   Maximum qualities reached after 28 days of drying, but light foot traffic possible after 48 hours, painting and re-watering after 14 days.